The stock exchange is also planning to foray into commodity exchange segment, for which it has got Sebi's approval and further work is in progress.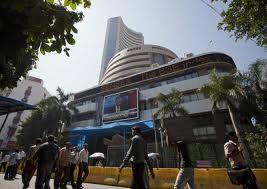 As the 140-year-old stock exchange BSE charts a new growth path, it plans to foray into commodity trading business and also set up an international exchange in Gujarat to cater to global companies and investors.
"The stock exchanges, including BSE, need to change their business model and promote investment-based trading and help in capital formation to generate funds for investments across various sectors," BSE CEO Ashish Chauhan said.
BSE, which is the world's largest exchange in terms of listed companies and figures among top-ten globally on various other parameters, is also planning to foray into commodity exchange segment, for which it has got Sebi's approval and further work is in progress.
"We have got approval from the Sebi and from our board.
"The Sebi approval is to invest in a commodity exchange. However, we are yet to approach the commodity markets regulator FMC for their approval.
"The application process takes a long time and once we submit the application to the FMC, it would go through it and then decide.
"Overall, it is a long process, but we have the right technology and capabilities and we are very positive about it," Chauhan told PTI in an interview.
Asked whether the BSE would set up an entirely new exchange or acquire an existing one, he said, "Currently, we have not decided on our strategy. Now, since the approval from Sebi has come, we will discuss it internally and with our board.
"Accordingly, we will take a decision."
With regard to the BSE's IPO, Chauhan said the exchange had applied to Sebi for its IPO in January 2013.
"As and when the approval comes, BSE will go ahead with the process of filing the DRHP and other things.
"So, basically, we are awaiting the in-principle approval from Sebi," he said.
The BSE is also very bullish on its SME platform.
"As many as 83 companies are listed already on our SME platform and 20 more are in the pipeline," Chauhan said.
On plans to set up an international exchange in Gujarat, he said that "basically, the concept is that there are several international finance centres across the world, such as Dubai, Singapore, Hong Kong, London etc".
"Even Indian companies have to go and raise funds from those IFSCs. This concept has been deliberated several times in India as well, but could not fructify somehow.
"So, when this Gujarat International Finance Tec-city concept came up and we held discussions with them, we were told that there would be some different kind of jurisdiction.
The GIFT City basically will have two areas — one is for the domestic where BSE Brokers Forum has also taken a big space and an international one.
"Then there is an international area, where the taxation and other regulations could be entirely different.
"So, the idea is to set up an international exchange there that will cater to the companies and investors from across the world," Chauhan said.
Giving examples, he said that an Indonesian company can come there to raise funds from European or American or even Indian investors, while an Indian company can also go to raise funds from the global investors.
"The idea is to compete with IFSCs like Dubai, Singapore, Hong Kong and other such places. If that happens, there would be a need for a separate international exchange.
"It would be totally independent from the existing BSE. . . Once rules and regulations are finalised for this IFSC, at that time BSE would begin identifying partners and other details for this exchange. The exchange would just be a small portion of a large vision that GIFT City has," he added.
Asked about BSE becoming a market leader across all segments, Chauhan said, "For me, the exchange has to figure out where it wants to focus on.
"Over the recent years, we focussed on technology, distribution.
"We were earlier slow, today we are the fastest exchange in India, by 10 times or more than any other exchange in the country.
"We were not having very good distribution network and were more of a Mumbai-centric exchange. Today that has changed and we have members distributed across India.
"We did not have enough products and were mostly doing equity trading.
"Today, we have all kinds of products, ranging from equity to derivatives to mutual funds to almost everything.
"We are able to match other exchanges on many of our products now, including in some new areas like SMEs, currency derivatives and mutual funds.
"New technology and lower costs have helped us a lot and this can make us much more successful in other areas as well.
"But, that does not mean that BSE will focus on trading, our focus area going forward will be capital formation," he added.
Chauhan also pitched for the foreign exchanges being allowed to invest up to 15 per cent in the Indian exchanges, on lines of similar threshold limit for domestic investors.
Currently, the rules do not allow a foreign entity to hold more than 5 per cent.